Authorization Certificate 2018/2019
In our company you can order DAIKIN products. Selected RAC units are available in our warehouse straight from the shelf.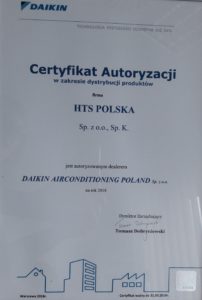 New DAIKIN's 2018 price list
We would like to remind you that since 06/04/2018, the new price list and DAIKIN product catalog are valid.

Bluevolution – series for R32
The DAIKIN EMURA, DAIKIN URURU SARARA, COMFORT and PROFESIONAL models are used both in homes and apartments, as well as in public buildings, shops, hospitals and offices.
In our latest guide you can find more information about DAIKIN products recommended by us, in which the factor R32 – Bluevolution is used.
We invite you to familiarize yourself with the following articlehere >>>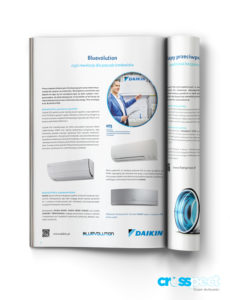 Siesta – unit for R410
In our company in Warsaw there are also available wall units Siesta ATXB-C for refrigerant R410 – absolute hit of 2016 and 2017!
Would you like to get to know an attractive offer for Siesta units?
Call our sales department today!
Siesta ATXB-C – catalogue PL >>>
If you have any questions about DAIKIN's offer, please contact our sales department.