The new pricelist will be valid from October 1, 2018.

According to the producer, the price change is dictated by the steel price and production costs, which have been growing for a long time.
The estimated price increase of rectangular canals is even 3-5 zlotys per 1 square meter. Other products can increase by up to 10-15%.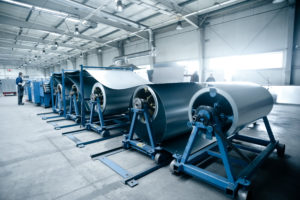 All new projects, after October 1 will be settled on the basis of a new price list.
The company will keep the current prices, for already started projects. However, in the case of further increase in prices of materials, it reserves the right to change prices also in old projects. But this is ultimately a last resort.
IRMARK emphasizes that orders from 11-09-2018 will be subject to individual arrangements.