Due to manufacturer's information, from 01/04/2018 a new price list for LG air-conditioners and heat pumps will apply.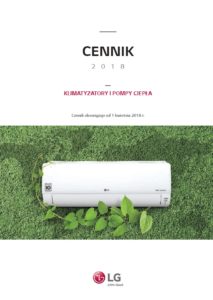 The price list in the electronic version can be downloaded in PDF here >>>
Atttention! At the beginning of April, small changes were introduced in the price list.
Please find the current LG price list attached.
In accordance with the current market trend, the product offer of 2018 LG Electronics could not be missing air conditioners operating on the basis of the R32.
There are also units on R410a.
If you have a enquiry, please contact our sales department.