Familiarize yourself with our guide now!

HTS offers all the necessary components for the construction of complete ventilation and air conditioning systems. For almost 14 years, we have been supporting contractors, installers and investors in the implementation of even the most difficult investments in the HVAC industry.
Most of the materials we offer are available "straight from the shelf". We care about maintaining high inventory levels to save customers time. Our clients know that if they need a product "for now", they will find it in HTS.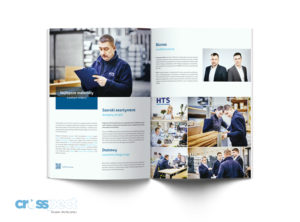 Together with 14 of our leading Partners, we worked intensively during the winter to present you a guidebook with our recommendations for this year.
At this point, we would like to thank our Partners for cooperation, kindness and patience in anticipation of the final effect of the campaign 🙂
Many thanks to: Armacell, Belimo, Chigo, Daikin, Flakt Group, Irmark, Lindab, Mitsubishi Electric, Niczuk, Ostberg, RDJ Klima, Vents Group, Vallox i Venture Industries.
Check out the offer of products that you can buy in our company.

A printed version of the guide is available at the headquarters of our company at Borecka 4B in Warsaw.
On request, we will send you the guide by post. Please email this topic to this address.