Mitsubishi Electric has released another device sale.

This time, the purchase of M series equipment sets, from a  ommercial use line, are bonused.
I.e. SEZ-KD25-71 channel devices and SLZ-KF25-60 cassette devices together with a suitable SUZ-KA unit and accessories.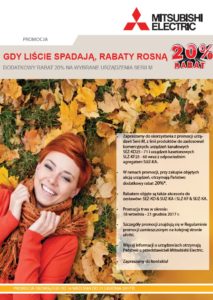 When you purchase the affected equipment, you will receive an additional 20% discount.
The promotion runs from September 18 to December 21.