The manufacturer announced the extension of the validity of the "Time for Multi Split" promotion.
The sale will last until the end of September 2017.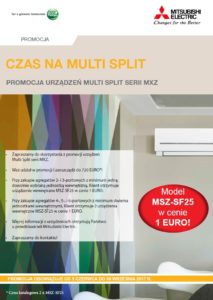 We would like to remind you that as part of the promotion, depending on the model you purchased, you can receive one or two SF25 internal devices for 1 EURO.
For more contact our sales department.