Miał wielu naśladowców i jest używany na całym świecie, ale ten pierwszy, prosty i genialny zarazem wentylator do dziś ma swoich wiernych zwolenników.

W latach 70-tych Hans Östberg założyciel i właściciel firmy nazwanej od jego nazwiska, wraz ze swoimi współpracownikami wynalazł pierwszy odśrodkowy wentylator kanałowy z zewnętrznym wirnikiem silnika. Kilka lat później nastąpił rewolucyjny rozwój okrągłego wentylatora kanałowego. Firma AB C.A. Östberg zaprezentowała nową generację wentylatora z nową obudową, pomostem silnika ze zintegrowanymi kierownicami powietrza i zmienionym wirnikiem wentylatora. A w 1993 roku Hans Östberg opatentował kolejną konstrukcję i metodę produkcji wentylatorów, które zapewniały jeszcze wyższą jakość i niższe koszty produkcji.
To właśnie ta konstrukcja jest wykorzystywana podczas produkcji wentylatorów CK.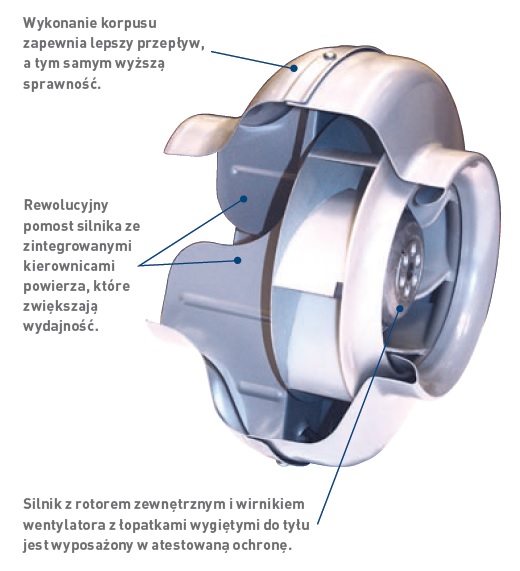 Wentylatory CK to
wysoka jakość, niski poziom hałasu i prosta instalacja
Doskonale radzi sobie z wysokim sprężem i długimi odcinkami kanałów zachowując przy tym niski poziom hałasu. Obszerny typoszereg, z energooszczędnymi silnikami (EC) sprawia, że wentylator CK spełni różnorodne oczekiwania.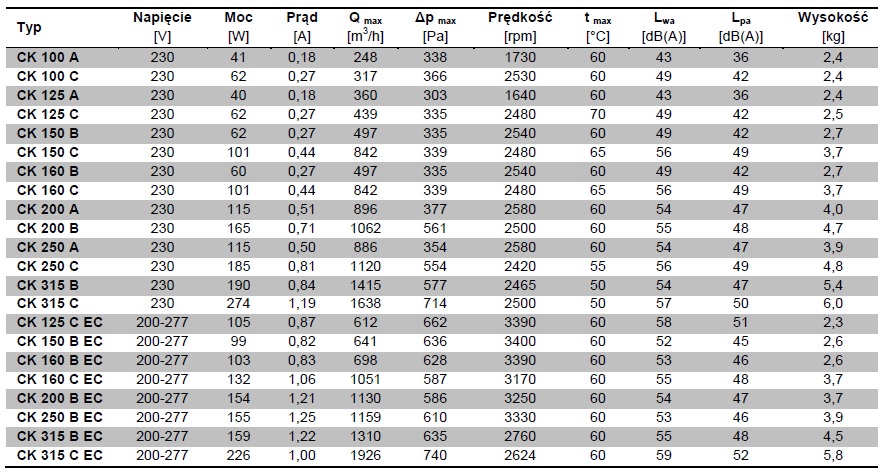 CK, okrągły wentylator kanałowy